Heather Lemon
Cell970.376.0125
Direct970.376.0125
Office970.748.5420
Fax970.748.5421

About Me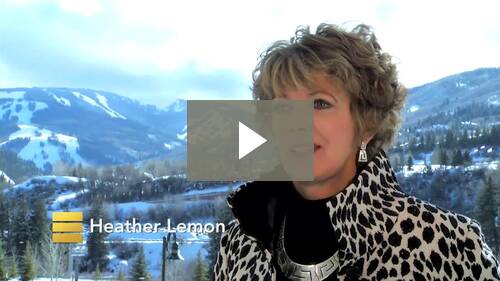 Heather started in the real estate field in 1999 while working as a full time attorney in Vail, Colorado. Previous to that she lived and worked for 9 years in Hong Kong. She joined Slifer Smith and Frampton Real Estate in 2000 and has been working full time with them since. She still works part time as a licensed attorney.
Some highlights of her years in real estate:
Had the largest sale in the United States in 2007 with a $19 Million dollar sale

Sold the most Westin Riverfront Resort condos (Avon, CO) out of all local brokers (over 65 units)

Foreclosure/short sale expert with strong legal background
Heather is considered by management as a "jungle" broker selling properties from $100,000 condos to homes of $3-$6 million (with the occasional ranch since she has sold two above $10 million.)
Heather has lived in the Vail Valley for over twenty years and raised three children here. Her daughter, Jamie is a nurse practitioner, other daughter, Kelly, a local wedding photographer and her son, JD, is in commercial real estate in Denver. Heather travels, skis, paddleboards and enjoys time with family who constantly visit Vail.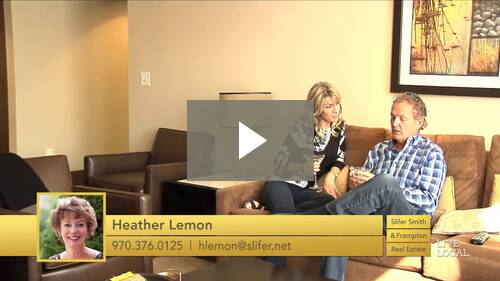 Off the Hill with Tricia Swenson: 15 Bachelor Gulch Road in Beaver Creek from On the Hill on Vimeo.
Avon & Wildridge
Avon The Town of Avon used to be known for its prime location at the base of Beaver Creek Ski Resort, but Avon has come into its own in recent years thanks to thoughtful redevelopment projects, new restaurants and businesses,...
Luxury Home Staging
Furnishings in a home set the tone for how we spend time and move about the spaces. Sectional couches vs. bright-colored velvet couches, for example, create very different feelings and can...
The Local's Perspective Newsletter
Stay in the loop with things to do, monthly market updates and more.
SSF Mobile App
Don't miss out on your perfect home, search properties on the go and be notified in real time when a property that matches your criteria hits the market.